Here's the new Mau Maus video for "Warbaby" by Glen Bennett featuring newly declassified secret atomic bomb films, blitzing action and Rick Wilder!  From YouTube: Hollywood's most infamous punk rock n roll band the Mau Maus ripping through "Warbaby", the first video from "Scorched Earth Policies: Then & Now" out now on Ratchet Blade Records. The video was directed by Glen Bennett and features newly declassified secret atomic bomb films, as well as the 1981 line up of the Mau Maus playing their most notorious song. "Scorched Earth Policies" features 6 songs produced by Doors' guitarist Robby Krieger in 1983 and 8 songs recorded by the band and producer Geza X in 2011, and you might not be able to tell difference in the sonic frenzy of the two sessions. Check out the album here: https://maumaus.bandcamp.com/album/sc… Taking the raw energy of Iggy and the Stooges and infusing an unhealthy dose of James Brown jive, the Mau Maus were forged at the original punk rock haven the Masque and sprang upon the emerging Hollywood scene in 1978. Listen to samples, see photos and read more about the Mau Maus at https://maumaus.monster Rick Wilder – vocals Michael Livingston – guitar Scott "Chopper" Franklin – bass & guitar Paul "Black" Mars – drums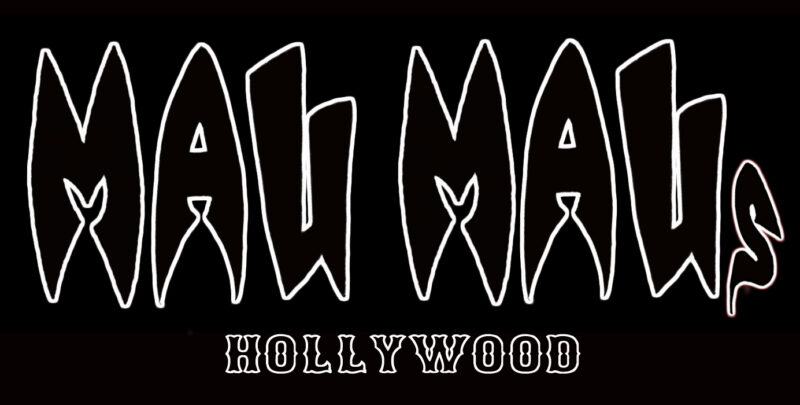 Glen Bennett works as VFX artist and supervisor at Sea Level VFX. Prior to joining Sea Level, he spent over five years as a senior compositor at Asylum Visual Effects, working primarily on A-List commercials for brands such as Chevy, BMW, Adidas, Skittles, Sprint, Visa, Lexus, Geico, Nike and Toyota, as well as feature films, including National Treasure, Phantom of the Opera, Pirates of the Caribbean, King Kong, Domino and Apocalypto. From 1992 to 1995, Bennett worked at Rushes in his native UK, during which he won an International Monitor Award for Best Visual Effects for the Enigma Guinness commercial helmed by Michael Haussman.
---
We're posting the Mau Maus interview conducted by Stig Stench on June 29th 2012 in two parts, both are to accompanied by a Edward Colver slideshow of never seen before photos of the Mau Maus. The photos were taken between the years of 1980 and 1983 and are direct scans from Ed's negatives. Here's Part I, check back for Part II. Thanks to Stig Stench and Edward Colver.
Edward Colver is an American photographer, best known for his early punk photographs. Colver not only created a visual document of the birth of the hardcore punk in suburban Southern California from late 1978 to mid-1984, but also he greatly helped in defining the photography style and graphic identity of the American hardcore punk movement.
His early work is an authentic self-portrait of the Southern California hardcore punk scene in its golden years. His work was featured extensively in the book American Hardcore: A Tribal History (2001), written by Steven Blush, and in its documentary film version, American Hardcore (2006), directed by Paul Rachman.
Essentially a self-taught photographer, Colver had a brief formal training during night classes at University of California, Los Angeles, where he studied beginning photography with Eileen Cowin. Largely influenced by Dada and Surrealism, Colver was most impressed in his early years by the art of Southern Californian native Edward Kienholz. In the late 1960s, Edward's perspective on life and art was changed by his exposure to composers such as Edgar Varèse, Karlheinz Stockhausen, Krzysztof Penderecki and John Cage.
Three months after he began taking photographs, Colver had his first photograph published: an image of performance artist Johanna Went, featured in BAM magazine. Since then he has shot photographs for dozens of record labels including EMI, Capitol and Geffen. His pictures have been featured on more than 500 album covers and include some of the most recognizable and iconic covers of the punk era.
---